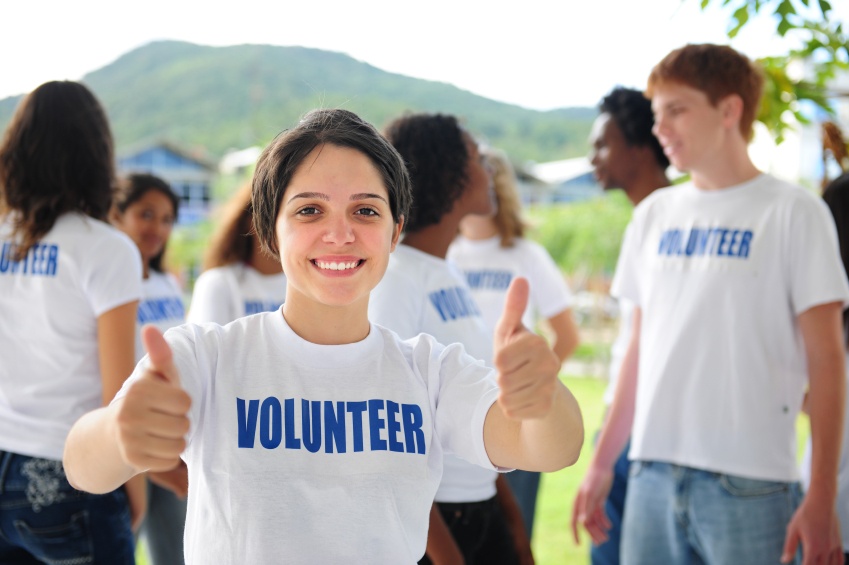 There is a lot of confusion about the need for various types of nonprofit insurance and how the coverage relates to volunteer protection laws. It's confusing—especially when you take into account both federal and individual state laws. So, let's delve in to what actually relates to your nonprofit and those who serve your organization.
First, it is essential that you purchase both a general liability policy as well as a directors & officers liability policy for your nonprofit. These two policies afford very different coverages and create the minimal insurance coverage foundation for your organization.
Need a recap? General liability provides coverage for claims of bodily injury or property damage from a third party against the organization and its employees and volunteers (including board members). D&O liability covers claims of mismanagement by the board and the organization's employees, including claims related to harassment and discrimination.
Second, volunteer protection law provides protection to volunteers—including board members—for harm caused by their actions or inactions on behalf of the organization. It is very common for general liability and D&O lawsuits to name at least one board member or officer in addition to the nonprofit entity. It's vital to know how the volunteer protection laws apply, where you are at risk, and how your nonprofit insurance protects you.
The Need for Non-Profit Directors & Officers (D&O) Insurance
The volunteer protection laws provide protection to individuals only—only under certain circumstances. The organizational entity is not protected. They also do not prevent people from suing your organization, board members, and volunteers. The laws in place do not provide payment to organizations or individuals for defense costs, judgments, or settlements. So, if there is a lawsuit brought against your organization and/or individual board members, the following is true:
You will have to respond to the lawsuit and tender of defense for both the organization and any individuals named in the lawsuit. Your D&O insurance provides your defense.
Any individual named in a lawsuit may or may not be protected under the various laws if there is a judgment against them. If they are not protected, then the nonprofit will have to provide indemnification to that individual. Your D&O insurance provides indemnification to individual board members if needed or it provides reimbursement to your organization when you indemnify a board member.
There are no laws that protect organizations, so they will always have to pay if there is a judgment against the nonprofit itself. Your D&O insurance pays for the judgments against your nonprofit.
The laws do not provide protection for violations of civil rights. This would include claims and lawsuits associated with discrimination and harassment. Your D&O insurance should include coverage for "Employment (including volunteers) Related Practices" which coverage these types of claims.
The Need for Non-Profit General Liability Insurance
The Volunteer Protection Act does not provide protection to individuals in all circumstances.
In most circumstances the laws don't apply if the organization has failed to purchase liability insurance at a minimum limit of $1,000,000 per occurrence. You need to purchase general liability coverage in order to maintain the legal protections for your board members and organization.
The laws do not apply to any claims or lawsuits related to the operation of a vehicle. Because of this, even if your organization does not own any vehicles it is important to purchase auto insurance. Whether or not you own vehicles hired & non-owned auto coverage is essential to make sure your organization, board members, and volunteers are protected in the event that there is an at fault auto accident with damages beyond the drivers own auto limits. This is part of your general liability coverage.
The laws do not provide protection for any sexual misconduct claims. If your organization provides services to youth, the elderly, or at risk populations then these types of claims would be covered under your improper sexual conduct/sex abuse coverage in your general liability policy.
The laws are not 100% clear about what actions or inactions are protected other than that they apply to "ordinary negligence" and they don't address the organizational negligence issue. Without general liability coverage there could be uncovered claims against a volunteer and/or board member that you thought were protected under the laws.
The above information pertains to the Federal Volunteer Protection Act. Individual state laws and statutes may vary slightly in scope and detail however, the federal law preempts the state laws if there is a conflict. And, the basic premise remains the same regardless of the state differences. The bottom line is the Volunteer Protection Laws do not provide absolute protection. Further, there are different types of negligence and wrongdoing.
Without both D&O liability coverage and general liability coverage you will not have adequate nonprofit insurance and leave your organization, board members, and volunteers unprotected.